Cosmetic Dentist – Plano, TX
Making a Smile You Can Be Happy With
Many people aren't confident about the way their smiles look due to discolored teeth and other imperfections. Fortunately, thanks to our cosmetic dentistry options, the smile of your dreams may be more achievable than you think! Once Dr. Hardin knows what kind of improvements you want to make to your grin, he can put together a personalized dental treatment plan to create the dazzling results you deserve. Call us today to schedule a consultation with our cosmetic dentist in Plano, TX and get started on making a smile that stands out for all the right reasons.
Why Choose Westpark Village Dental Care for Cosmetic Dentistry?
Removable, Personalized Invisalign Aligners
Multiple Options for Teeth Whitening
Digital Impressions For Easier Restoration Creation
Veneers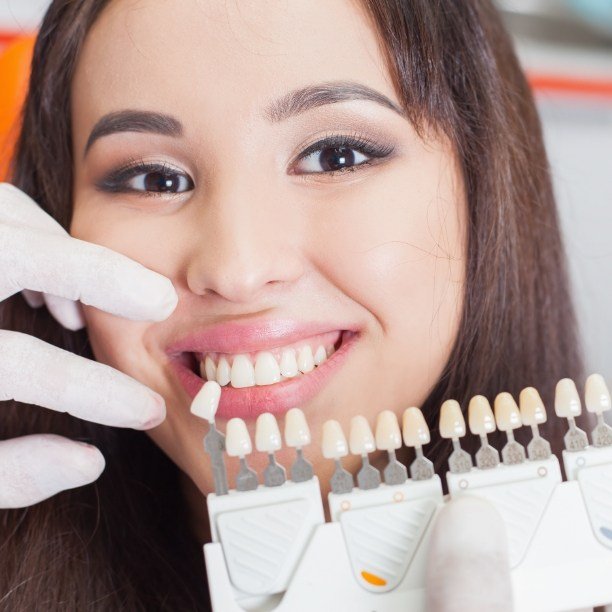 Is there more than one type of cosmetic flaw that you'd like to have fixed? Veneers can be an excellent choice for correcting severe discoloration, chipped teeth, slight misalignment problems, and other imperfections all at once. We can place these thin, durable shells over select teeth to conceal any problem areas. The veneers are made out of material that can be customized to look as natural as possible in your mouth, thus creating a dazzling new grin.
Metal-Free Dental Restorations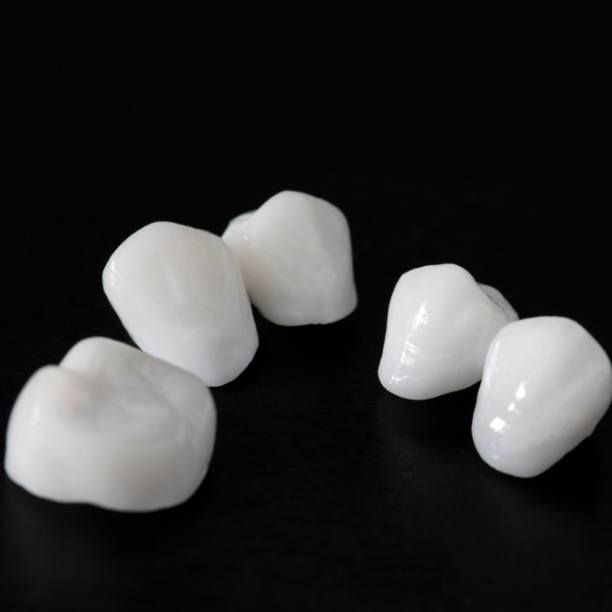 Instead of repairing your smile with an outdated, unattractive metal crown, we may suggest getting an EMAX or zirconia crown to restore your visible teeth. Both types of crowns closely mimic the appearance of natural enamel, including the way they reflect light. This makes them virtually indistinguishable from the rest of your grin. And you don't have to worry about the durability in the long term; with proper maintenance, a metal-free restoration can last for over a decade.
Cosmetic Dental Bonding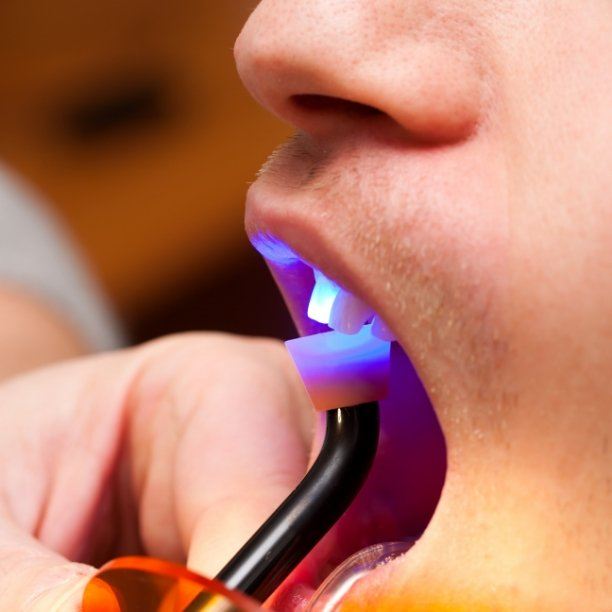 Like veneers, cosmetic bonding can be used to address a variety of flaws. However, since it can be completed in just one appointment and tends to carry a lower cost, it's often an ideal choice for patients who are only looking to make one or two small corrections. Composite resin is applied directly to your enamel, then carefully molded so that it matches its surroundings. Once the process is complete, you'll be able to start enjoying your enhanced grin right away.
Invisalign Clear Aligners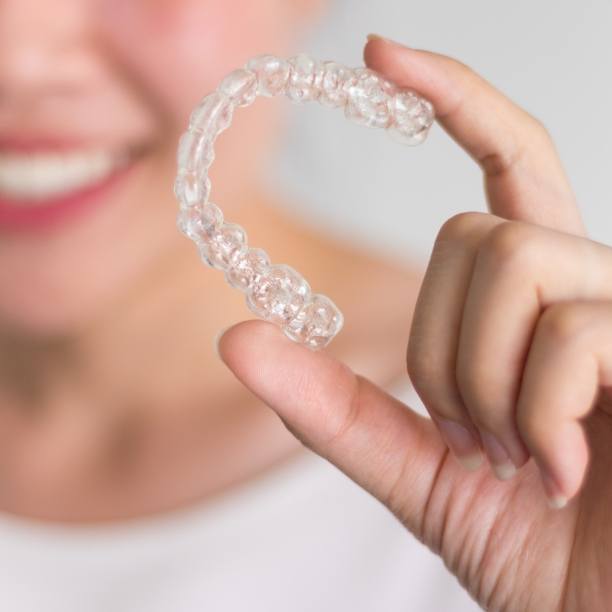 Thanks to Invisalign, you can straighten crooked teeth and correct several bite problems without having to wear brackets and wires on your teeth for months at a time. The clear aligners used for the Invisalign process are made out of clear plastic; unless they know what to look for, a casual observer most likely won't realize that they're in your mouth. After about 12 to 18 months of wearing the aligners for a certain amount of time each day, you'll have a perfectly aligned smile to show off.
Learn More About Invisalign Clear Aligners
Teeth Whitening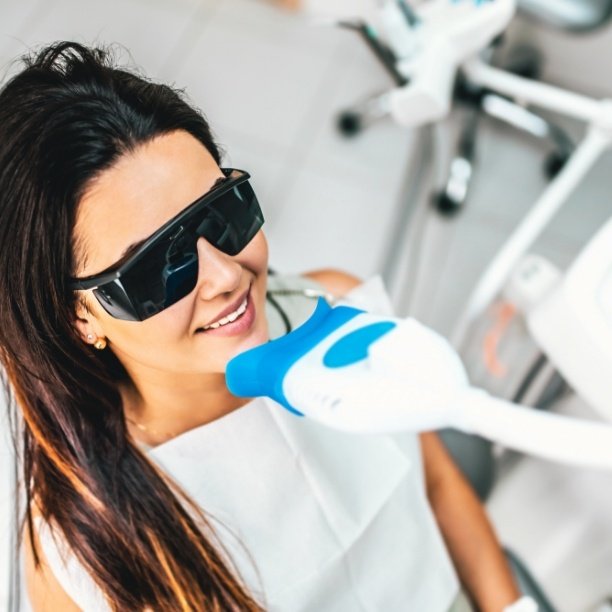 If you drink coffee and other dark-colored beverages regularly, over time you're likely to start noticing some stains on your teeth. Luckily, with our professional whitening options, we can get rid of these discolored spots and restore the brightness of your smile. We offer two kinds of whitening: ZOOM in-practice whitening that can be completed in just one appointment and Pola Light take-home whitening kits that offer an advanced way to improve the color of your grin.
Smile Makeovers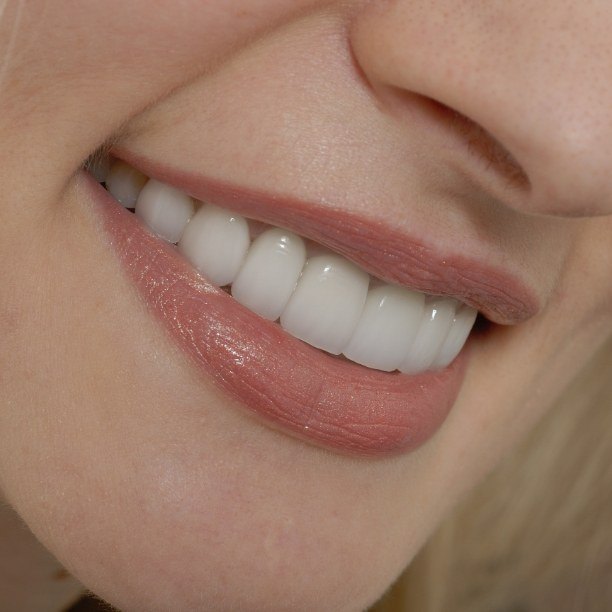 Does it seem like one cosmetic treatment won't be enough to create your dream grin? You may want to have a full smile makeover done. At the beginning of this process, you'll tell us about the kind of changes you want to make, and we'll use that information to put together a personalized smile makeover plan. Veneers, teeth whitening, cosmetic bonding, and other procedures may be part of the plan based on your needs and aesthetic goals.