Advanced Dental Services & Technology – Plano, TX
State-of-the-Art, Innovative Dental Solutions
Dental technology is not the same today as it was 30 years ago. Much has changed in the field, and dentists are now finding that it is more advantageous to provide state-of-the-art, innovative solutions to ensure a more enjoyable dental patient experience. This is why Dr. Hardin is committed to offering only the best technologies in the form of digital impressions, intraoral cameras, digital X-rays, a CT/Cone Beam Scanner, and sedation dentistry. To learn more about what it is that we offer, review the details below.
CT/Cone Beam Scanner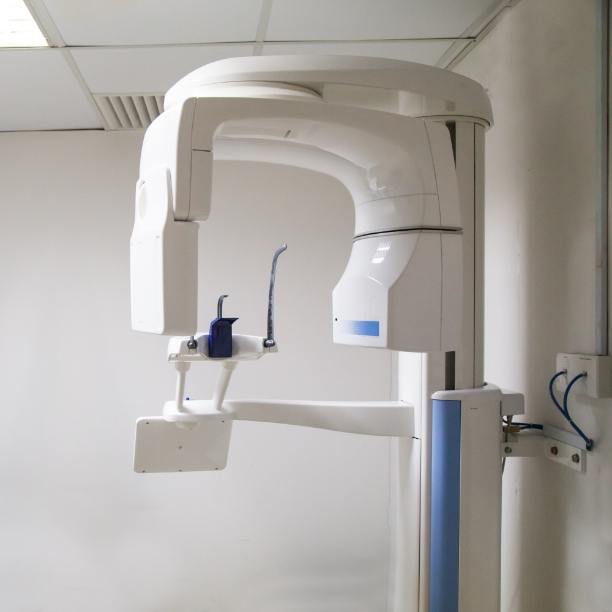 Patients who require dental implants or other, more invasive procedures like root canal therapy can benefit from diagnostic imaging retrieved from our CT/Cone Beam Scanner. Designed with a 360-degree rotating arm, it captures hundreds of photos of your oral and facial structures, including the nerve pathways, bone, tissues, teeth, gums, and more. The machine then compiles the images to create a 3D model of your mouth, so Dr. Hardin can better prepare a treatment plan that will lead to optimal results every time.
Digital Impressions
Instead of turning to the cold, messy, gag-worthy dental putty many dentists used in the past, we now use a Medit i700 digital impression system that quickly scans the teeth and gums to generate a three-dimensional model. On a nearby screen, Dr. Hardin and his patients can view the scans to discover how they will be used to create a customized restoration to improve one's oral health.
Intraoral Cameras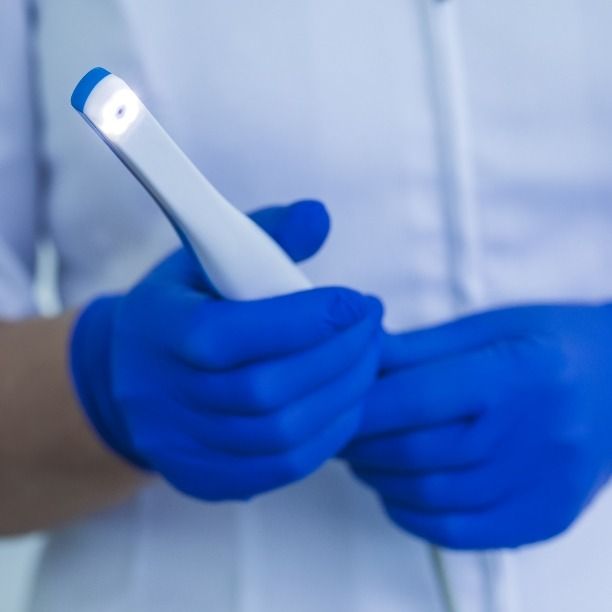 Before, seeing inside the mouth was impossible. Patients had to rely on a dentist to describe and explain what they saw. However, all of that has changed thanks to intraoral cameras. Now, these camera-tipped devices snap images of the teeth and gums before projecting them onto a chairside monitor for easy viewing. This makes it possible for our team to explain the reasons for treatment and why optimal oral hygiene is essential to longer-lasting smiles.
Digital X-Rays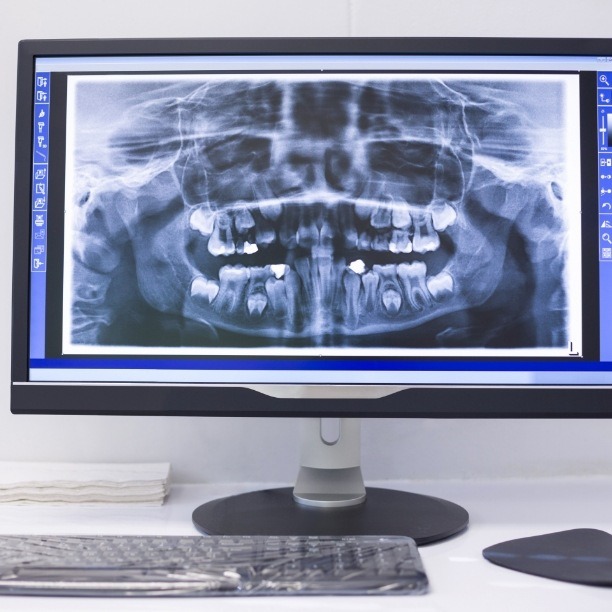 Taken in just seconds, digital X-rays are a faster, more effective way for dentists to see what is happening inside the mouth and below the gumline. With higher-resolution images, it's no longer necessary for dentists to spend hours in a darkroom waiting for X-rays to develop. Instead, this unique imaging system can help to produce more precise planning that leads to more accurate results.
Sedation Dentistry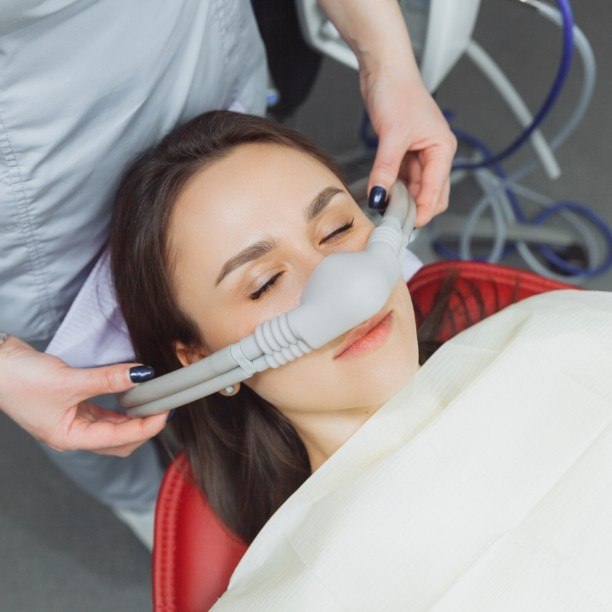 Patients who are anxious about their upcoming dental appointment can find hope with sedation dentistry. Whether it is nitrous oxide or oral conscious sedation, our team can quickly administer the appropriate medicine to help individuals become more relaxed throughout treatment, making the process easier for both the patient and the dentist. And with minimal side effects, you can expect to be back to your normal self in less time.