Meet Our Dental Team – Plano, TX
We're Here to Serve You
Whether it is a member of our front desk staff or someone on our clinical team, you'll be in good hands at Westpark Village Dental Care. Equipped with years of experience and training, and a passion for customer care, we go the extra mile to deliver positive outcomes, so you remain confident in your decision to choose us as your home for better oral health. Get to know our dental team better by reading our bios below.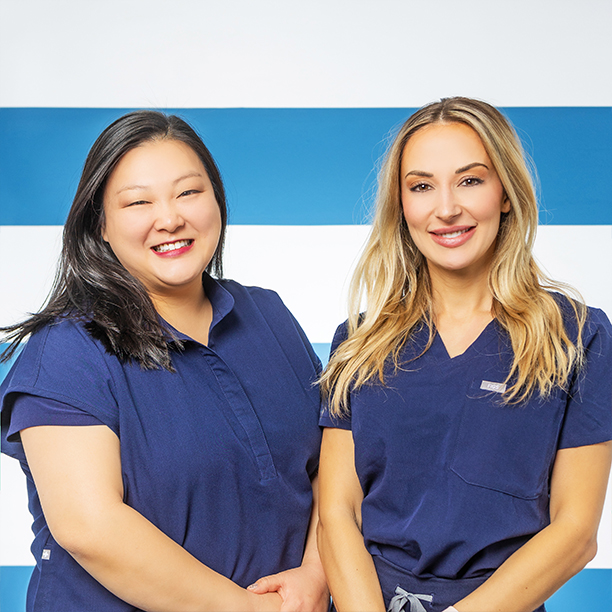 Tiffanie and Abbie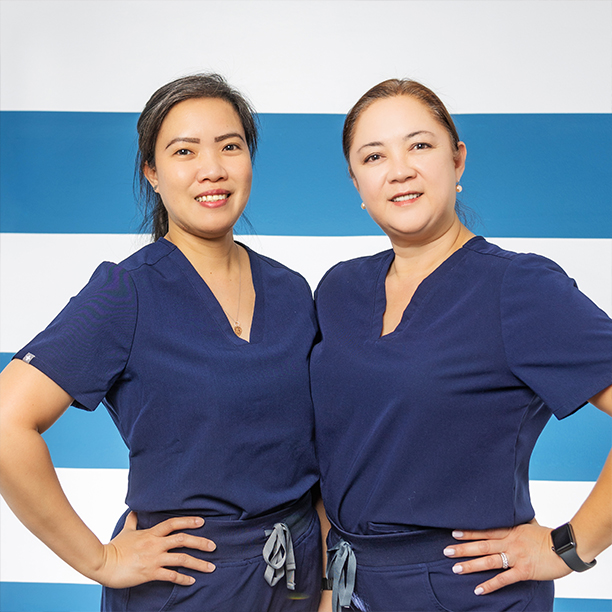 Maricel and Sheila
Tiffaine, Dental Hygienist
Tiffaine brings over a decade of experience to our team, and she loves helping patients get as excited as she is about their dental health. For her, nothing feels better than seeing someone take definitive steps toward improving their smile. A patient's successes are our successes, and Tiffaine makes sure to celebrate all of them!
Outside of work, you'll often find Tiffaine in the kitchen baking or cooking up her favorite food, pasta. Her go-to movie is The Sound of Music, and her dream trip would be to Iceland to see the northern lights.
Abbie, Dental Hygienist
Abbie loves getting to know our patients and catching up with them and their families at each visit. She uses every appointment to form a strong bond with people while educating them about the latest and greatest ways to care for their smiles. She truly enjoys coming to work every day because, unlike corporate-owned dental offices, Westpark Village Dental Care allows the team to take the time to provide each patient with a custom experience.
On the weekends, Abbie and her husband like to go hiking, try new restaurants, and relax at home with their three dogs. She could eat Mexican food or pizza every day of the week, and one of her goals is to travel to Switzerland someday.
Sheila, Dental Assistant
Sheila has over 25 years of dental experience, and she is passionate about working with patients to help them feel better about their teeth. She always likes seeing smiles on people's faces after their treatments! She enjoys being a part of our team because each patient gets the same kind of attention as if they were family, ensuring they receive the highest level of care and service.
Sheila loves to cook, spend time with her grandbaby, and go get sushi when she isn't taking care of patients. She hopes to visit Japan one day and see the beautiful cherry blossom trees in person.
Maricel, Dental Assistant
Maricel strives to help each of our patients achieve their dream smiles. Seeing someone's joy after receiving treatment always makes her day. She likes that everyone on our team goes out of their way to create a comfortable atmosphere where patients and staff alike can feel like family.
At home, Maricel likes to listen to music, watch movies (with Serendipity being her favorite), and go on nature walks. She's always happy to visit a seafood restaurant, and if she could go anywhere in the world, it would be Switzerland or Norway so she can enjoy the natural beauty.