Restorative Dentistry – Plano, TX
Helping You Rebuild and Preserve Your Smile
Even a small crack or a minor cavity could eventually lead to permanent tooth loss. If you want to keep all of your natural teeth, you'll need to see an expert as soon as possible to have any decayed or damaged areas addressed. Dr. Hardin works with the best dental labs and only uses high-quality materials to ensure that his dentistry patients receive dental restorations that will last for years. Contact us today to find out more about the options for restorative dentistry that our Plano, TX dental team has to offer.
Why Choose Westpark Village Dental Care for Restorative Dentistry?
Wide Range of Materials for Crowns
Fully Personalized Full Mouth Reconstructions
Outstanding Customer Service
Dental Crowns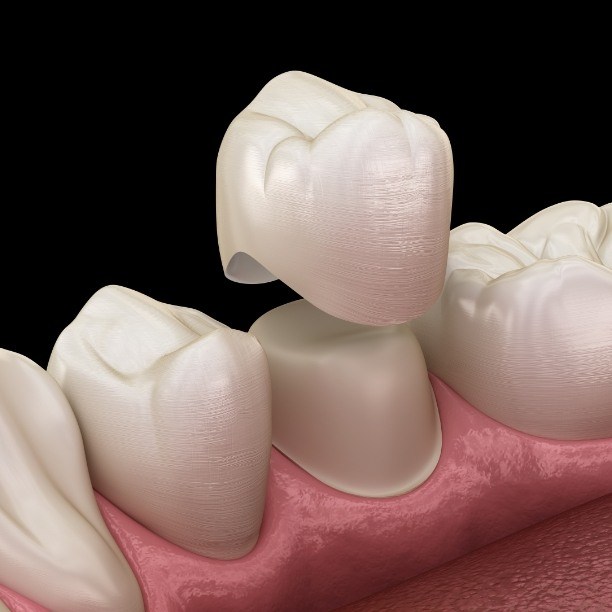 When the damage to your tooth is too extensive for a filling, we may recommend a customized dental crown. Each crown is made to fit over the biting surface of the teeth, restoring its shape and strength. We can make dental crowns from a wide variety of materials. In particular, patients who want to keep their smile looking as natural as possible may benefit from having crowns made out of zirconia and porcelain. Our team will help you explore your options in more detail at your initial consultation.
Tooth-Colored Fillings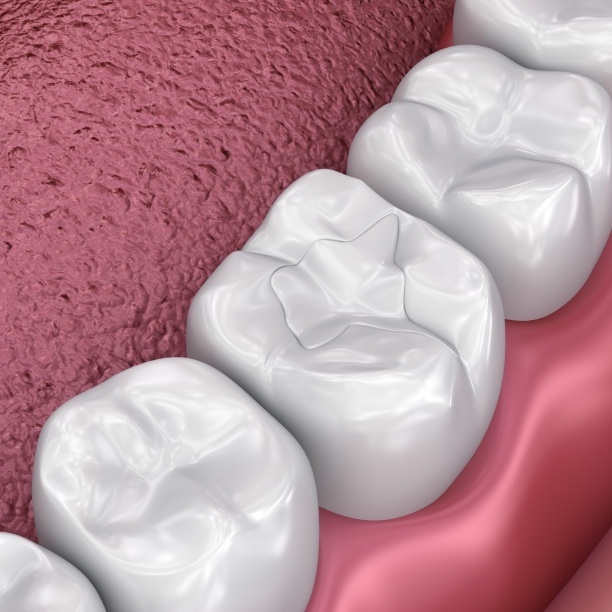 A filling is a type of restoration that can be used to repair small cavities. While you may be familiar with fillings made out of metal, our dental office prefers a much more aesthetically pleasing option: composite resin. This is a highly biocompatible tooth-colored material that can bond directly with your enamel. It can be placed while making minimal alterations to the dental structure, and it can be shaded so that it looks like a natural part of your smile.
Full Mouth Reconstruction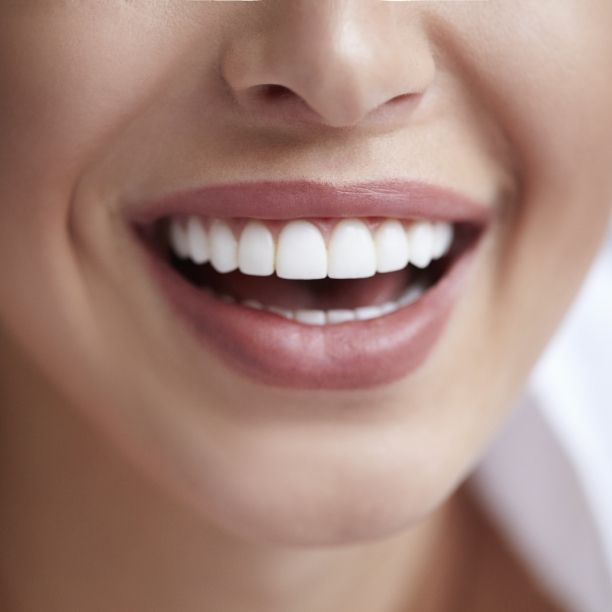 When your entire smile is suffering from damage or decay, you might feel as if it's beyond salvaging. But with a full mouth reconstruction, we can restore the health, function, and beauty of your entire grin! Each reconstruction plan is customized according to the patient's unique needs; after examining your mouth, we may recommend crowns, fillings, and other treatments to address all of your various oral health issues. We'll also give you an estimate of how long you can expect the reconstruction process to take.